Aiden McNutt- Our Beautiful Angel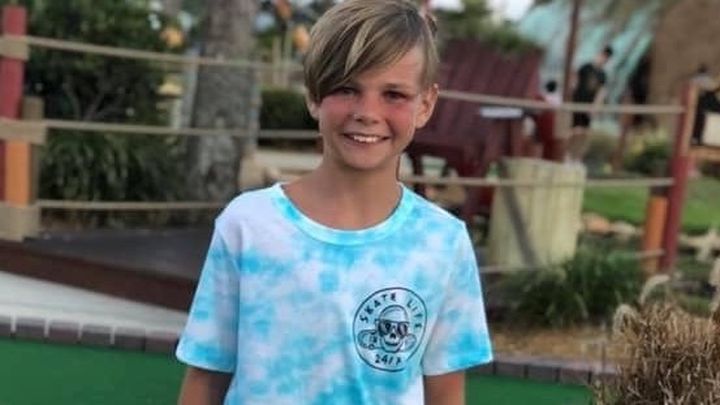 We are asking for donations to help with funeral expenses for 12yr old Aiden Sloan McNutt. His death has been a sudden, tragic loss that no one could have ever imagined.
1/23/08 to 1/26/20
Please
click here
if you can help or donate.
In an instant our lives have been forever changed, for there is no greater pain than the loss of an innocent child…
In the early morning hours of January 26th 2020 while visiting with his mother, our sweet handsome Aiden was taken from us by a raging house fire that stole his little life like a thief with no conscience.
Just 3 days after his 12th birthday he was given his eternal youth in heaven that has left his loved ones here devastated and stricken with grief.
About our Aiden's life:
Aiden was being raised by his paternal grandparents (Al & Lisa McNutt) & father (Shane McNutt) with the help and support of his aunt and uncle, whom he actually lived with.  (Blake & Brenda McNutt)
He had the most
beautiful soulful blue eyes and an infectious smile that he graciously shared with any and everyone, every chance he was given.

Aiden was a loving and giving child that loved being with his family, especially all of
his cousins.
He was a student
at Porterdale Elementary.
He loved sports and riding four wheelers. He played ball for the Solid Rock Church team and enjoyed video games in his free time.
He truly was our gift from God, that's why
this is so hard for us to understand, why him? Why is our precious boy gone forever?
We feel so numb right now. So many tears we've cried these past few days and many more to follow as we mourn his forever absence in our lives.

We have so many questions and no answers seem to come.
What now, our Angel? What are we to do? How can we make sense of our lives without you?
The pain and void left in our hearts from this tragedy is now our mortal reality…
We love you Aiden and you will live on in our hearts and precious memories of you always and forever.
Goodnight sweet angel, until we meet again beyond the moon and stars…